Clover Seed Dr. Anthony Tse: Inherit seed industry and nurture scientific research talents
Dr. Anthony Tse is a close partner of the SeedTEC. In addition to giving valuable advice and assisting in the work of seed propagation, he also shared the technics and his experience of crop retention, the theories of biological genetics, and the importance of seed trade, etc. in various seminars. As the Chairman of Clover Seed Co., Ltd and Hong Kong Seed Trade Association Co., Ltd., and a well-known breeding expert in Hong Kong, he introduced himself as a "typical farmer who faces the soil with his back against the sky and farms" at the beginning of the interview. Dr. Tse has a humble character and is enthusiastic about agriculture and crop breeding. He has also spent a lot of resources and efforts to preserve local varieties and nurture the next generation of talents.
Inheriting father's work after studies
Dr. Tse's father founded Clover Seed in 1929. Because of the pleasure of gardening, he bought land to grow vegetables and flowers and raise pigs and chickens, and later started seed trade. At that time, seeds were imported from overseas. He purchased them to plant on his own. The seeds with good growth would be packed into small packages and sold in his flower shop during spring or summer. Dr. Tse still remembered the iron box used to store seeds in order to prolong the life of seeds. They put the seeds in the upper layer and lime in the lower layer to absorb moisture.
Dr. Tse is deeply interested in agriculture and plant reproduction. He had learned from his father since he was a child and is the most patient doing cutting. In 1967, he went to the United States for study and obtained a Ph.D. in plant physiology. After returning to Hong Kong in 1975, he worked at Kadoorie Farm. Soon after his father passed away, he took over Clover Seed and continued its seed trade business. They produce seeds in the mainland for foreign companies, and sell seeds in the mainland as agents, then carry out research and development (R&D) work. In addition to Hong Kong, they have planting bases in Kaiping, Kunming, Gansu, Taiwan and Thailand.
Speaking of the seed industry, Dr. Tse pointed out that local vegetable seed shops are traditionally operated and run by Chaoshan people, thus his family is outside the mainstream. At present, there are only six to seven seed companies in Hong Kong, all of which are seed agents. Most of them have a history of over a hundred years, while Clover Seed, established 90 years ago, is the youngest. Dr. Tse said that the survival of seed companies mainly depends on exports, not the local market alone.
Improve breeding technology and nurture the next generation of talents
In the 1980s, when the Mainland reformed and opened up, foreign companies could directly work with the mainland. Dr. Tse believed that if his company only engaged in re-export trade, it would lose value in the long run, so he decided to do R&D and started breeding in the late 1990s. At that time, despite the support of retired AFCD officials, there were also many negative voices. Dr. Tse did not give up, "It does not guarantee success, but at least there is hope." In fact, they have successfully bred few varieties so far, because it takes many years for breeding and research. It is a long process from hybrid experiment, planting, to keeping a seed variety stable. He confessed that the company relies on the stable financial sources of seed trading to feed R&D.
In his opinion, although R&D has not yet been considered successful, he has successfully provided more than a dozen positions, that is, supported more than a dozen college students, so that they can do what they have learned. He even sent them to the World Vegetable Center in Taiwan to study breeding technology. "My contribution to society is not to breed how many good varieties, but to provide employment opportunities for them," said Dr. Tse. In the future, his son will take over the business, and Dr. Tse will let him develop his path.
In 2012, Dr. Tse's team worked with the AFCD, the FVMCS and Produce Green Foundation to carry out the "Hok Tau White Rehabilitation Project", and assisted in the production and preservation of the seeds of Hok Tau White Cabbage. The process took five years. He called it fast, because cabbage can only be bred once a year outdoors. "Breeding is not a profound science, not difficult, but takes a lot of time and effort, and needs a strong observation ability, which can distinguish subtle differences," this is his view as a breeder.
The Plight and Way-out of Hong Kong's Agriculture and Seed Industry
Speaking of the decline of Hong Kong's agriculture, Dr. Tse pointed out that large-scale commercial production has been halted for nearly 30 years, and the local market is too small. Coupled with the reform and opening up of the Mainland, it is hard for local vegetables to compete with mainland vegetables, and Hong Kong vegetable farmers went to the Mainland to grow vegetables. Investing in and adapting to the mainland market was also a challenge he faced in the early days of taking over Clover Seed. Recruitment is another challenge. Economic changes made it difficult for them to hire or retain talents engaged in R&D and farm management. In addition, there is now a shortage of farming people. Young people soon cannot stand it.
Dr. Tse believes that they lack government support in business. In terms of technology, the AFCD's former Tai Lung Experimental Farm had a team that researched in pathology and pests, but it has now been disbanded and switched to organic farming. He also pointed out an important issue – Hong Kong does not have a seed certification system, thus there are many restrictions on imports and exports, especially seeds shipped to Europe and the United States need to be certified, which really requires the ability of the government to do so.
Regarding the future of Hong Kong agriculture, he is very pessimistic. However, the technological advancement is bringing changes and hopes. For example, the invention of LED lights can solve many indoor planting problems. He bluntly said, "Vertical farming can finally see the light", but it still has the considerations of expensive investment costs and potential competition. Dr. Tse believes that the remaining value of Hong Kong is R&D, not only serving and confining to the local area, but also looking towards the mainland and international markets, not to mention that seed is a 100% global industry. He suggested, "Seed production and market do not need to be in Hong Kong, but R&D is the only way to survive."
Text: Joanna Wong
(Interview in October 2020, seminars in January, March and July 2021)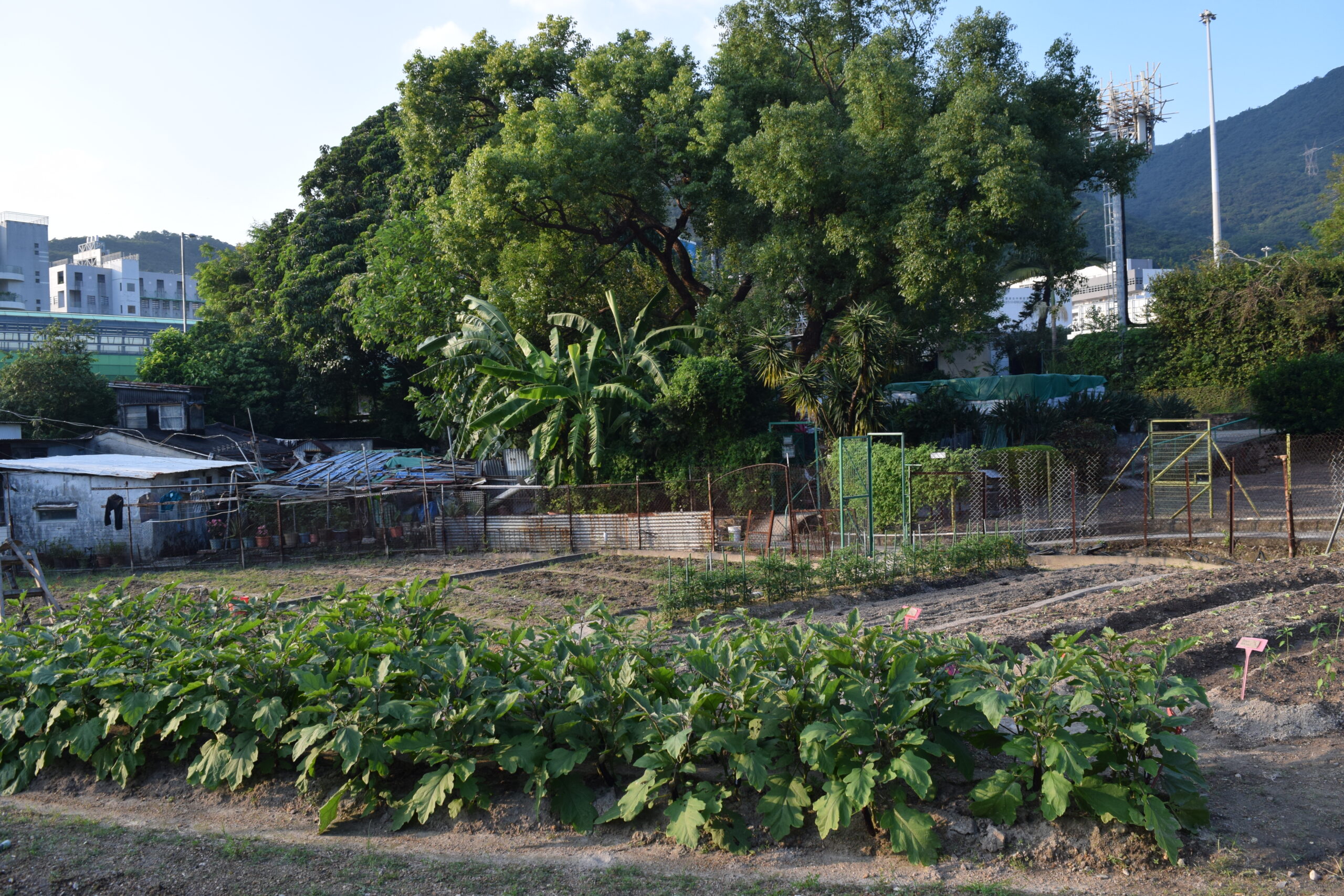 Clover Seed's planting base in the Hong Kong Island
Lecture: Science and Technology of High-Quality Seeds and Its Implications on Agriculture (27 March 2021)
Lecture: Science and Technology of High-Quality Seeds and Its Implications on Agriculture (27 March 2021)
Seminar on Local Famous Melons and Vegetables (3 July 2021)