A GM (Genetically modified) or transgenic crop is a plant that has a novel combination of genetic material obtained using modern biotechnology. Modern biotechnology techniques including gene guns, electroporation, microinjection and agrobacterium for adding or removing a gene and CRISPR, ZEN and TALEN for gene editing.
What's modifications made in GM crops?
a: Transgenesis, insertion of recombinant elements in which one or more components (gene, promoter (P) and terminator(T)) are taken from sexually incompatible gene pool.
b: Genome editing, introduction of targeted mutation at specific loci in the genome. The final product is entirely free of transgenes
1994, The first GM crop was released for commercialization- Calgene's delayed-ripening tomato (Flavr-Savr™)
Now, a total of 525 transgenic events in 32 crops have been commercialized (ISAAA database 2019)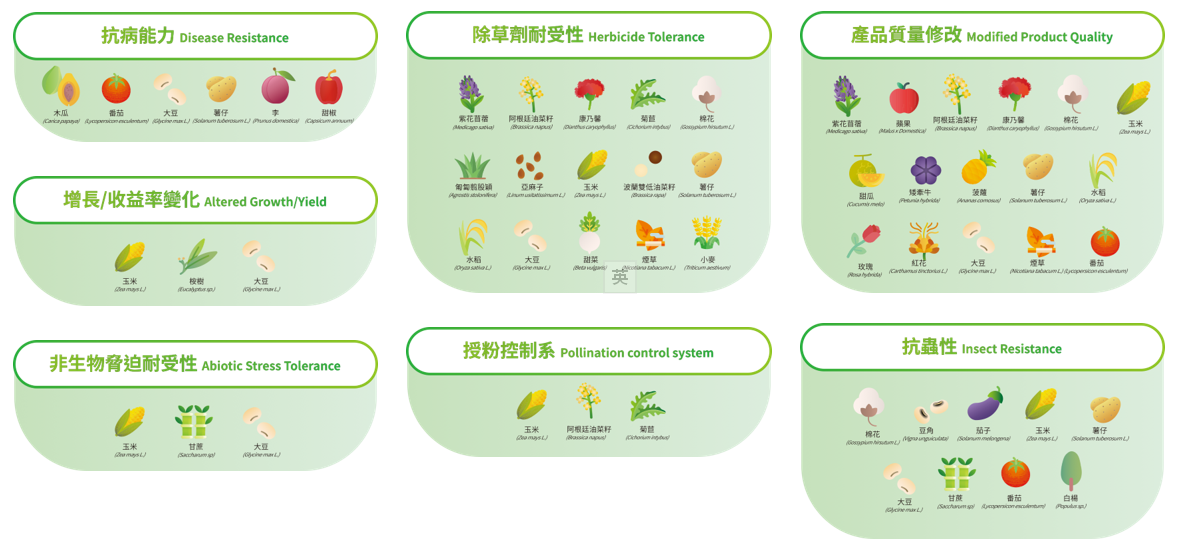 More than 70 countries/regions with GM crop Approval.
Potential Benefits
Raise productivity
Increase farm profit
No tillage and minimum tillage practices to decline soil erosion
Improve herbicide and pest management
Less use of pesticides
More nutritious food
Tastier food
Require fewer environmental resources (e.g. Disease- and abiotic stress resistant use less water and fertilizer)
Increased supply of food with reduced cost and longer shelf life
Faster growing plants and animals to feed the world
Food with more desirable traits
Medicinal foods that could be used as vaccines or other medicines
Potential Risks
Genetic contamination, outcrossing of GM crops to non-GM crops or related wild species
Foods that are less nutritious
Increase allergic reactions in human
Disruption of biodiversity
Release of unknown toxins to soil
Development of 'Super' pests/herbs
Facilitate simple farming (monocultures)
Higher price of GM seeds, small farm is unaffordable.
GM seeds controlled by a few seed companies